THE BEST BENEFITS
Designed for you
The Cuule Kitchen. Culinary+Module
Sleek Design
The Cuule is a self-contained solution to your camp cooking needs. Because it is easy to install and remove you have more options.
Time Savings
Camper van builds can take months of work and expense. Our modules install in an hour and are ready to go. More time for you to enjoy yourself out there.
Self Contained
Shipped to your door with every feature contained inside. There is no need to know plumbing, electrical, or woodwork. You only need to fill it with water, install it, plug it in, and get out there!
Features
Two Burner Stove
The Cuule comes with a two-burner stove that can be removed and set up at the campsite. You also have the option to include your own stove.
Wash Sink
An 8.5 L collapsable silicone sink is included along with a collapsable faucet. The sink can be removed for cleaning after your trip.
2-11 Liter Water Tanks
2 - 11 liter water tanks and faucet accessories from Dometic are included with the Cuule. A water heater upgrade is also an option.
The Cuule will fit over 75 different vehicles and rotates out of the way when not in use.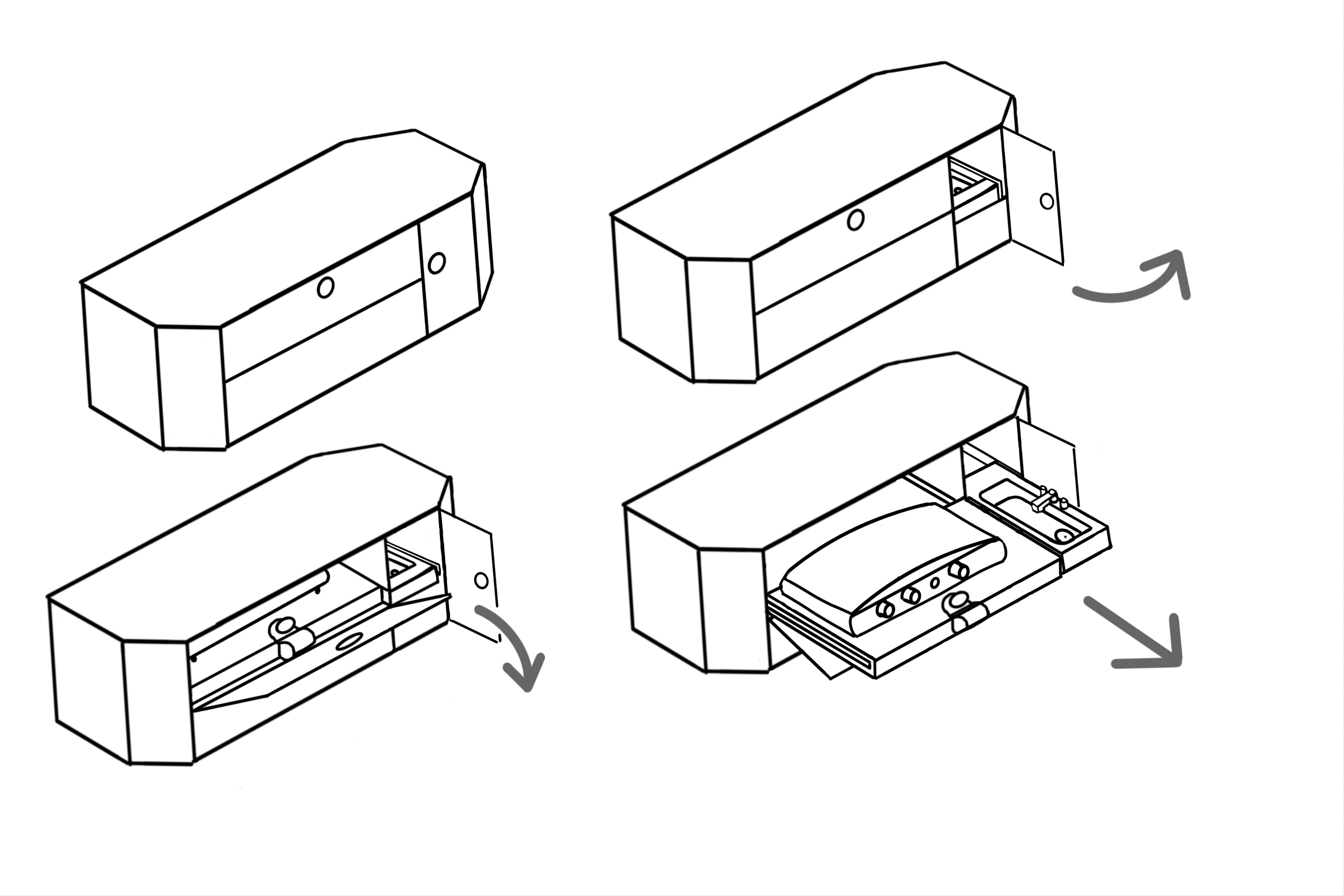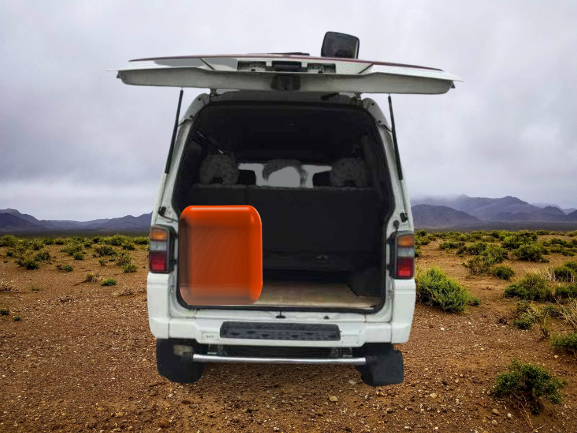 FAQS
Do you have any questions?
How does this Module help me?
Camper Van builds can be time consuming and expensive. Our modules save you that time, money, and possible tears by being ready to go quickly.
Does this ship directly to my home?
Yes! It comes straight to your door with all needed components included.
You are pre-ordering for a product about to go into production. We can't give you an exact date but will keep you posted.
What are the power requirements?
The water pump operates on 12VDC, which is the same as your vehicles electrical system.
Will there be other Modules in the future?
Yes! This is the first in a whole ecosystem of modules.
Is the Module easily removable?
Yes! They are designed to be easily removed and packed away when not in use.
What else do you have planned?
We are building a modular universe of products and services.. Stay Tuned!!
We are Launching a Podcast
A place to talk about the Outdoors, Industrial Design,and Startups